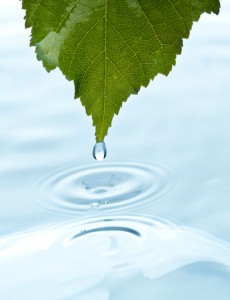 It is a perilous time for the world and its water resources, and a viable answer to the global water crisis will require the input of the greatest minds in the field as well as those who are passionate about water conservation.
Fortunately, the ability for professionals and volunteers to network around the world has never been greater thanks to the Internet and the growth of many fine associations dedicated to the water conservation cause, whether it be at the local, regional, state, national or international level. That associations exist on so many tiers is a testament in to the interconnected nature of the water crisis, and of the world's fresh water itself.
Given that there are so many great water associations out there it may be difficult to decide which one (or ones) to join. Below we take a look at 5 excellent water associations that are worth consideration.
1. International Water Association
The International Water Association (IWA) has a holistic global focus when it comes to water. The network boasts 10,000 professionals in various fields associated with every aspect of the water cycle and its mission is to improve water and sanitation where that help is needed most.
The IWA bills itself as "the world's leading international network of water professionals" and provides informational resources to people on the ground in areas where the water crisis is hitting communities the hardest. Africa, China, Latin America and the Caribbean are just a few places with active members who are doing what they can to help develop sustainable water resources.
2. American Water Works Association
The American Water Works Association (AWWA) was born in 1881 in St. Louis, Missouri, and today the organization is made up of more than 57,000 members in over 100 countries, although its roots are still firmly planted in the U.S.
The original founders all started in the water utilities business and believed there needed to be some kind of organizational hub to make sense of the rapid changes that were occurring at the time in water law, distribution and management. This body of information continues to grow and now it serves – and is served – by communities all over the world. The collected knowledge has helped redefine how water utilities companies operate and strives to make the process more efficient and affordable for end users.
3. Water Quality Association
The Water Quality Association (WQA) is a non-profit with a mission to keep water clean. While it does not do as much work in developing nations as some other associations it does contribute greatly to the safety and welfare of people in emerging markets and established nations by working to keep industrial contaminants out of drinking water.
The U.S. has come a long way since the Industrial Revolution with regard to how it keeps water clean, and has seen even more progress since the enactment of the Clean Water Act in 1970. Unfortunately, the same cannot be said of other areas and industrial growth threatens the clean water supplies of nations the world over. The WQA is committed to developing technologies to help maintain clean water resources at home and in these other countries through a network of international trade professionals.
4. Irrigation Association
The Irrigation Association (IA) may seem a little industry specific, but when one considers that the vast majority of freshwater used around the globe is for agricultural purposes – and particularly irrigation – it becomes more apparent why joining this organization may be a good idea.
IA is committed to the study and implementation of best practices in agricultural irrigation projects. Issues like water waste, runoff and downstream contamination continue to plague the agricultural industry and innovations in irrigation are one way to help attack the problem. Cleaner and more efficient irrigation operations mean less water used and fewer incidences of pollution, both of which are needed to protect fresh water resources.
5. American Water Resources Association
The American Water Resources Association (AWRA) is a multidisciplinary organization established to advance the science and technology of water resources in the U.S. Since its inception in 1964 it has grown to be an international player in the global water community and is a resource for thousands of professionals.
AWRA's commitment to "community, conversation, [and] connections" is embodied in a series of annual conferences and publication releases designed to inform experts in all fiends of water management, from planning and development to education and implementation